Dream Come True Best in Class – 2018 New Dream Achievers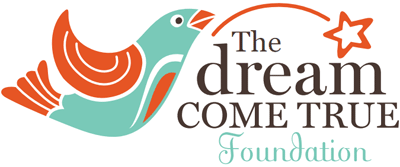 Rock the Foundation – Motivate, Excite the Membership
Dream Come True Membership and board are exited and motivated about the new Dream Come True Foundation Best in Class, 2018 Dream Achievers, selected through our Selection Process and approved by our board of directors.
On the edge of success, almost there, one of our Dream Achievers said in the interview, "My grade point average is above 3 points. I just wish I had enough money to buy a meal bar in a convenience store for lunch some days."
That's why we're finding so many of our members who want to help the new Dream Achievers succeed.
Sam Myers, president of Dream Come True, said in a statement to the board, "The 2018 Best in Class Dream Achievers puts our organization in the forefront of organizations breaking the inter-generational cycle of poverty."
Introducing the Dream Come True Class of 2018:
Lesdy Canales
Lesdy is earning her degree in nursing at Austin Community College, and will be graduating in December 2018. She will be the first generation in her family to graduate from college along with her younger sister. She is currently seeking to advance her career so that she can ultimately give back to the community. She is passionate about helping others and "paying forward all the great things people have done for me."
Lesdy has wanted to become = a Dream Achiever so that "I can fulfill my dreams while at the same time paying forward what has been so generously given to me."
Adriana Zermeno
Adriana grew up in Austin and graduated from from Aiken High School. At 23, she is working as a Research Technician at Product Pharmaceutical. She is on track at ACC Eastview, where in the fall she will be a Level 3 Nursing student and is set to graduate in May 2019. Becoming a Dream Achiever means being a role model to my peers, and paying back to my community. "I feel that I am already super successful," says Adriana, "and really appreciate the help of Dream Come True."
Shanice Vincent
At 25, Shanice's goal is to complete her education up to the master's level as a Registered Nurse. During Level 1, "I worked three jobs @ 90 hours per week while in the Nursing program, she explains." She is a Level 3 ADN student and has maintained a 3.128 GPA. Her expected graduation date is May 2019. She is employed as a patient caregiver at St. David's Rehabilitation Hospital (Nurse Extern) PRN and Project Transitions Hospice home (Caregiver) PRN.